Axiom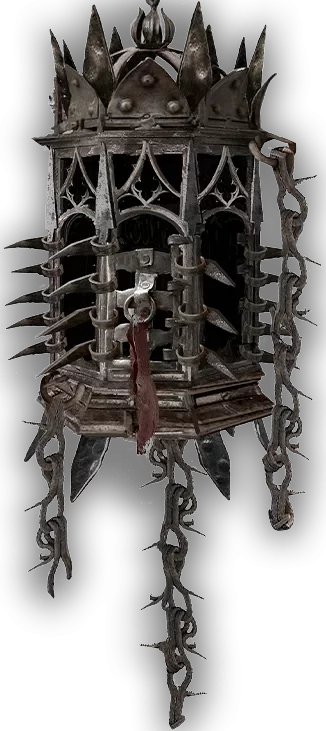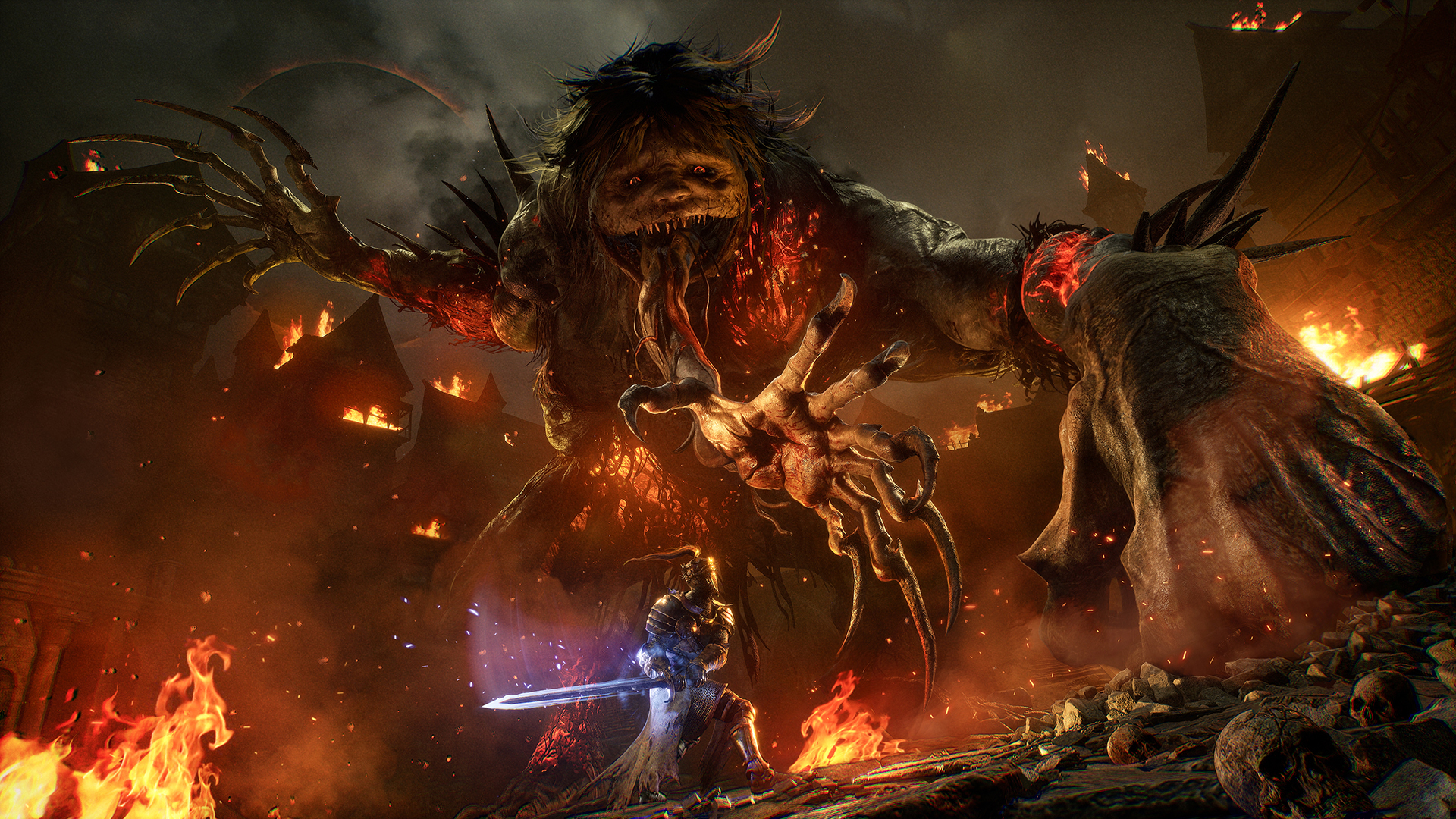 LORDS OF THE FALLEN - AN ALL-NEW 18 MINUTE EXTENDED GAMEPLAY PRESENTATION AWAITS

Lords of the Fallen beckons with an all-new 18-minute Extended Gameplay Presentation. Witness exhilarating combat in vast sprawling lands, calamitous boss fights that call for the utmost of nerves, and the ever-looming threat that spills darkness into this world. Set your gaze below…
"The team at Hexworks is thrilled to finally share an extended gameplay presentation and reveal numerous new details of our dark fantasy action-RPG," said Saul Gascon, Head of Studio. "We have passionately carved our own path in this increasingly popular genre, and we are particularly excited to see how players will approach the game's unique dual-world mechanic when it releases this October."
Explore two, vast interconnected worlds

Mournstead stands ever parallel, luring all would-be adventurers who seek righteous glory. This vast and sprawling world of Lords of the Fallen beckons for exploration, from the ascending cliff face of Pilgrim's Perch, to the ever-burning city of Calrath. As you venture into the rich world of Lords of the Fallen, you will uncover that each major environment is interconnected with at least two others, offering freedom to forge your own path, that aligns with your story. Be warned As the lamp-bearer, take great caution when you embark on your journey, for it will be perilous, fraught with unspeakable dangers, however, those who bargain with their life can uncover a realm teeming with untold treasures.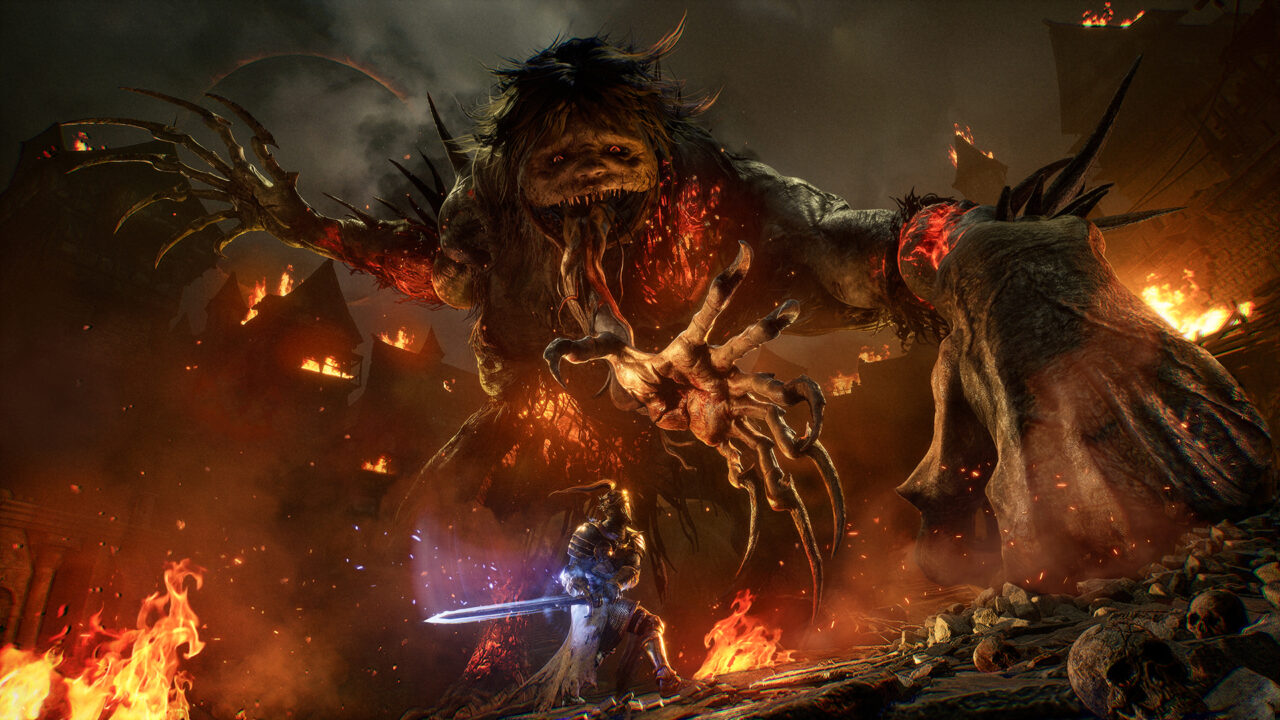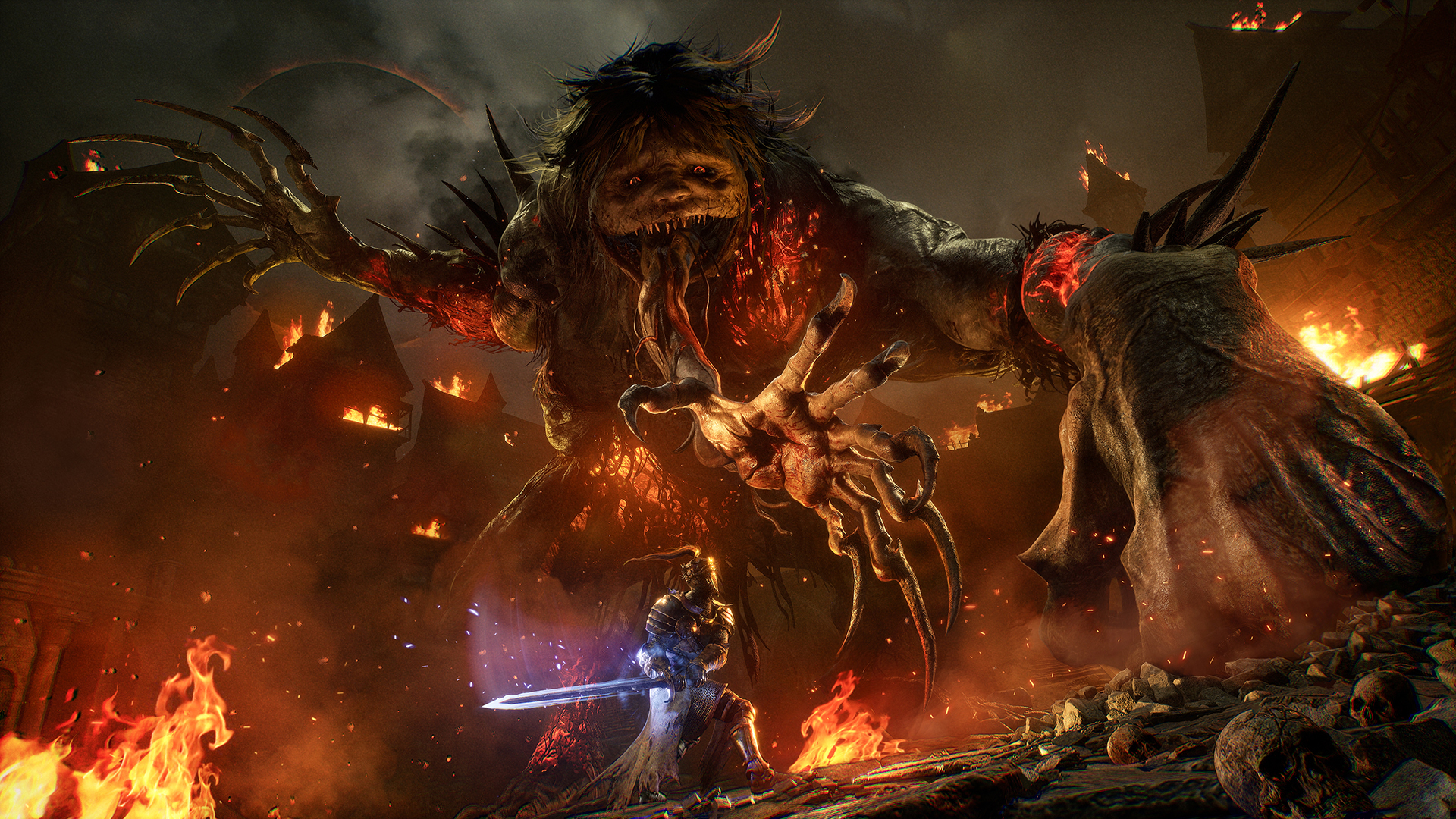 Master Fast, Challenging Combat

Fight, and survive the ravaging legions of Adyr, or crumble and succumb to the pits of despair, your legend will be defined by how you approach combat in Lords of the Fallen. Devastating standard attacks are not your only outlet for damage, to aid you on your quest to vanquish the darkness, seamless interweaving of melee, magic, and ranged abilities will become your greatest ally. Take advantage of the ability to map up to four additional magic or ranged skills to your controller, granting you immediate access to a vast array of combat options. This system not only enhances combat variety, enabling you to string together an almost endless number of combos, but it also accelerates the pace of battle, eliminating the need to constantly swap out abilities. With this arsenal at your fingertips, you stand ready to decimate all who stand before you.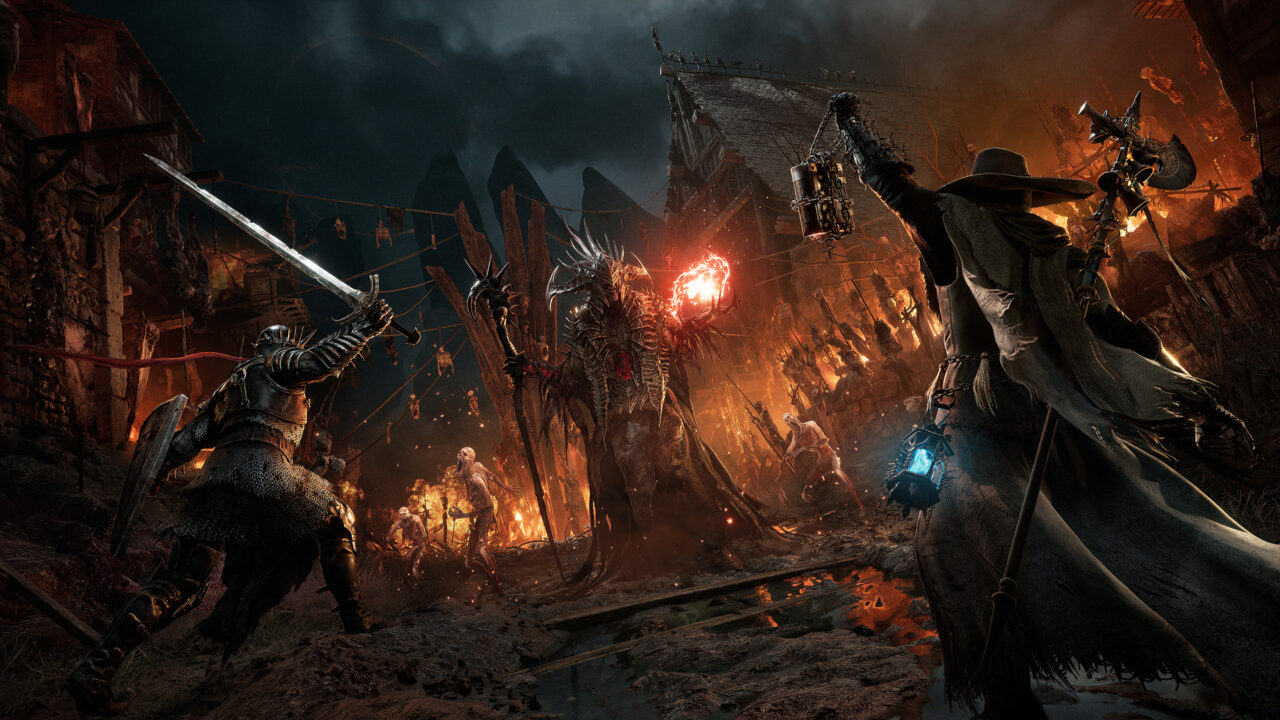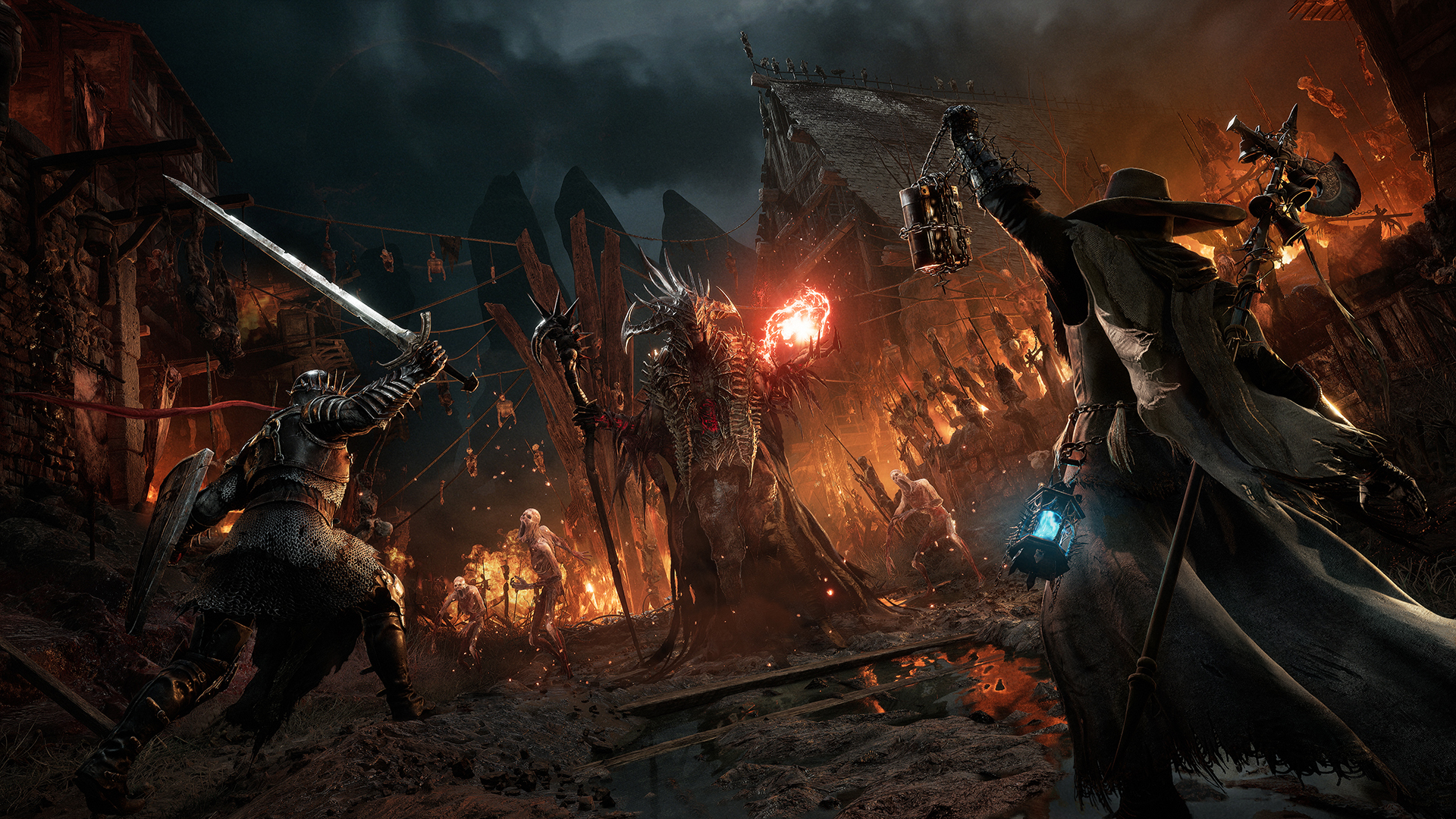 Unite or Fight in Online Multiplayer
Devastation lies in wait for those who fail to challenge the horrors of this world, however, help is always at hand for humble warriors who set aside their pride. Channeling vestiges scattered throughout Mournstead, call for aid from either a friend or another soul willing to help. The world of Lords of the Fallen can be braved together, uninterrupted for the entirety of your journey, each warrior resting the experience and items uncovered.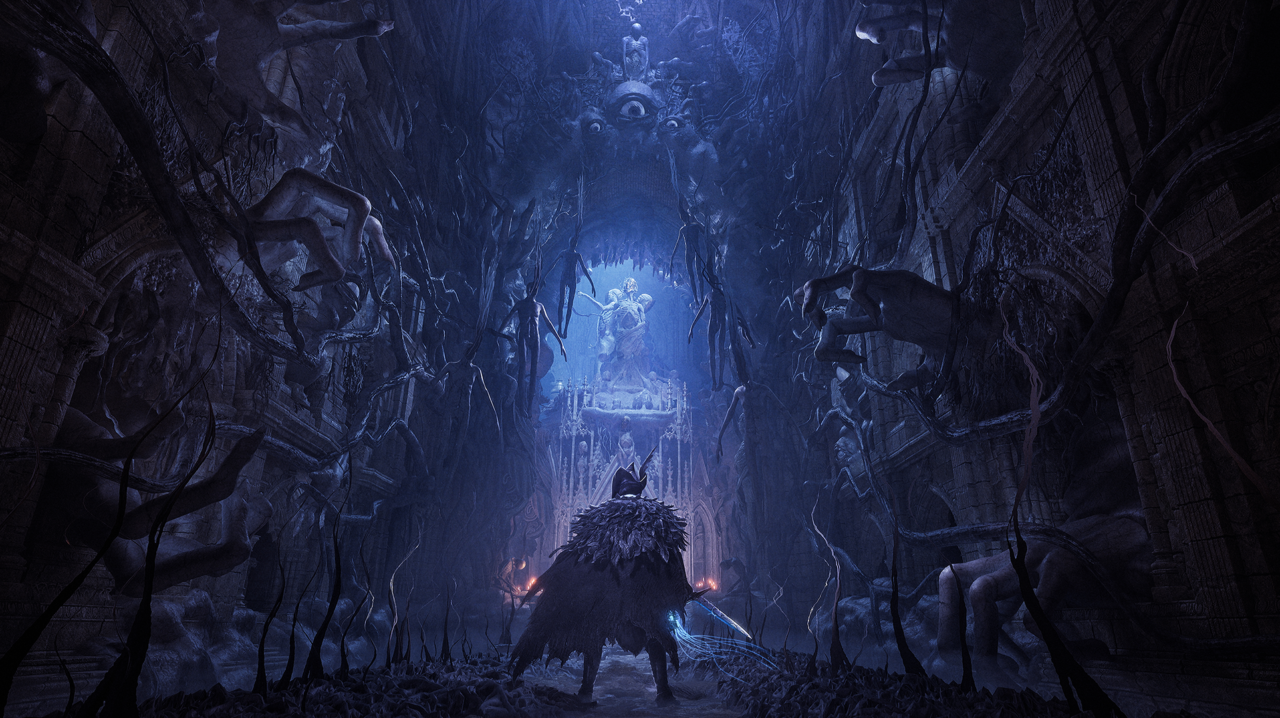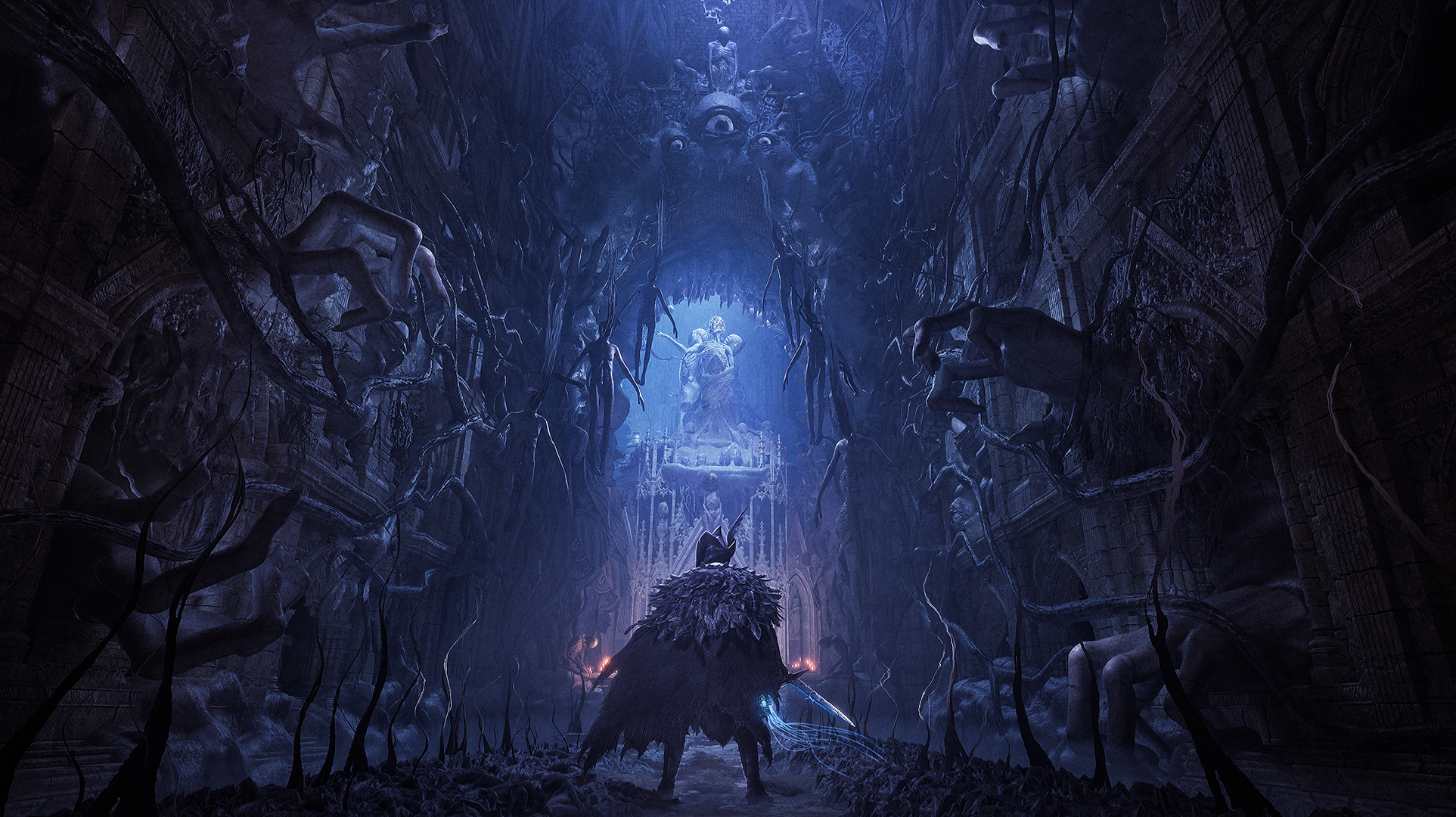 Death & Umbral

Beyond the plane of the living, a tortured existence awaits in the parallel world of Umbral, entry to which can be achieved with the use of your Umbral Lamp, as well as through death unwillingly or sacrificial…Walking this dual path, you gain the ability to peer into the darkness, connecting both realms for your avail; uncover bridges in the Umbral realm that span across great chasms, or unveil previously hidden treasures that will aid you in your reckoning. However, in spite of that, heed great caution when entering this realm Lamp Bearer, for prolonged exposure corrupts your mind with ever-growing malevolent forces.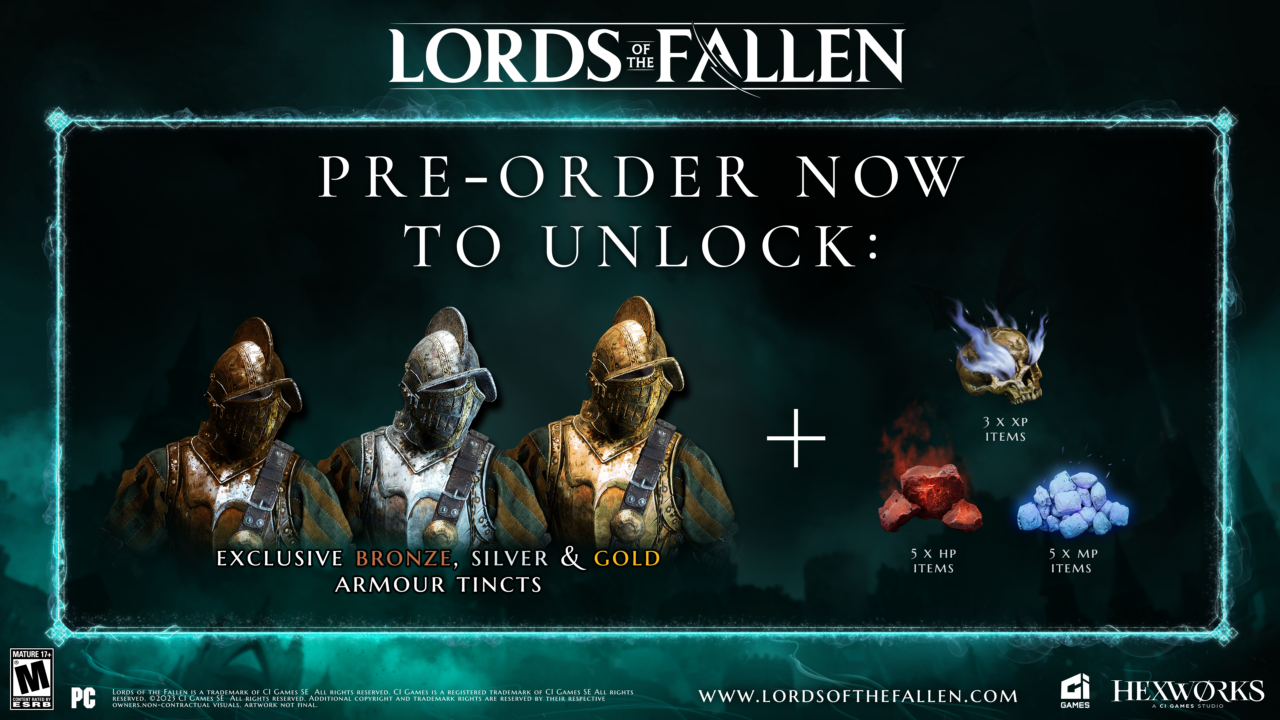 Restore the radiance of Mournstead with these exclusive Bronze, Silver & Gold Armour Tincts. Only available by pre-ordering any edition of Lords of the Fallen.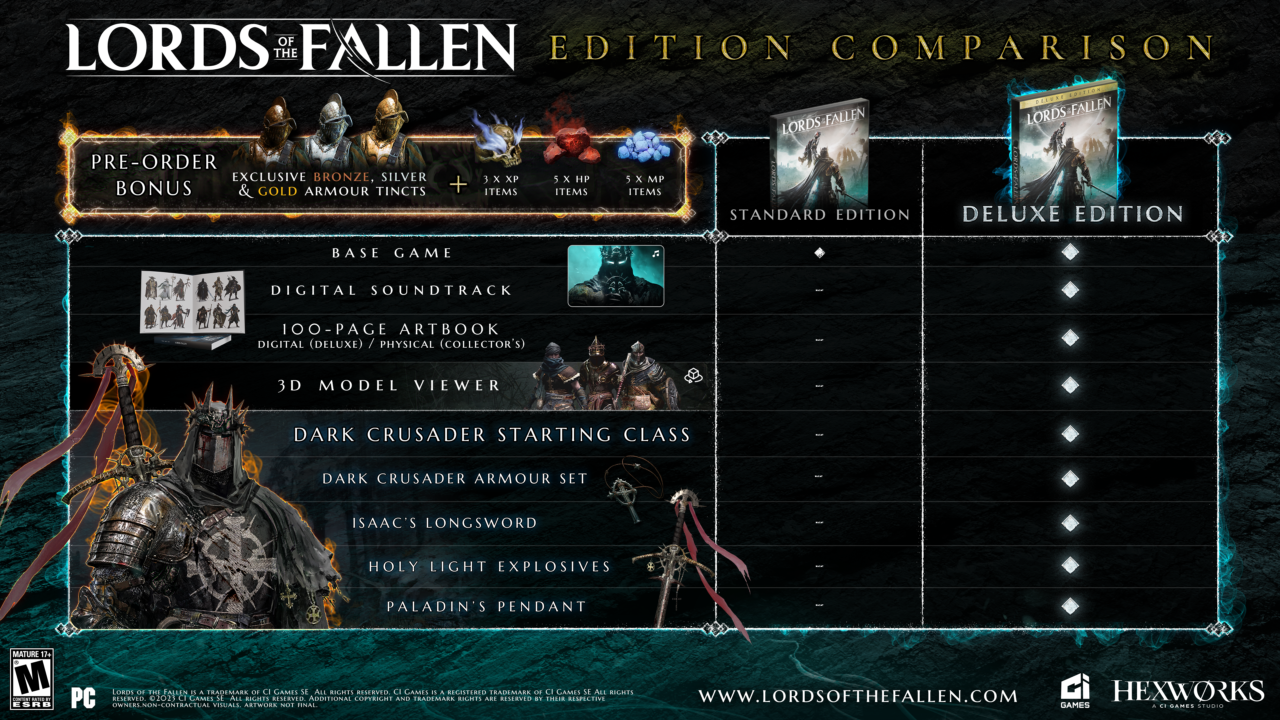 Upgrade to the Deluxe Edition to unlock the ferocious Dark Crusader starting class, in addition to a beautifully depicted 100-page digital artbook, official soundtrack, and more…
Standard Edition:
Lords of the Fallen game
Deluxe Edition (physical and digital):
Lords of the Fallen game
Dark Crusader Starting Class – brandish the Dark Crusaders' iconic ensemble, including Isaac's devastating Longsword, throwing knives, full armour set, and amulet*
100 Page Digital Artbook – featuring exclusive illustrations of beautifully horrific artwork spanning the world of Lords of the Fallen
Digital Soundtrack – lose yourself to the haunting harmonies of Mournstead with the full OST, composed by the celebrated Cris Velasco and Knut Avenstroup Haugen
3D Model Viewer – view every in-game character model in high-resolution detail
*Immediate access granted to items that otherwise can be found late game in all versions of title