Axiom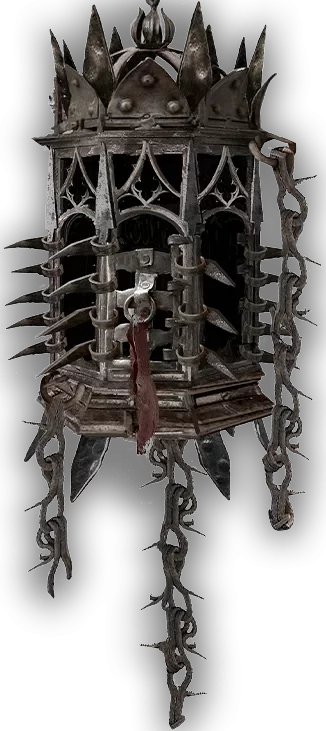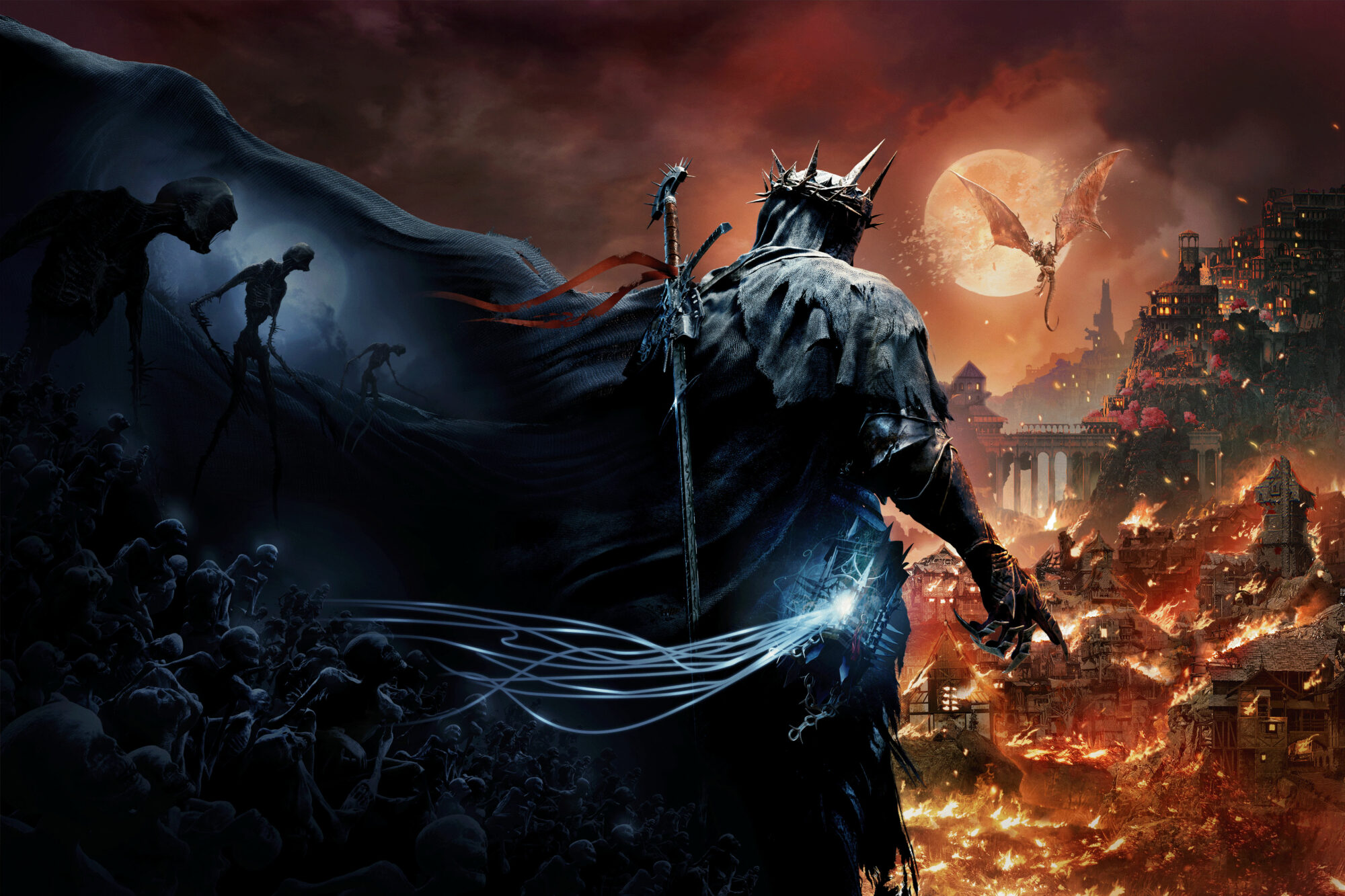 BEHOLD! LORDS OF THE FALLEN, AN ALL-NEW DARK FANTASY ACTION-RPG, FINALLY UNVEILED

An all-new dark fantasy action-RPG, Lords of the Fallen, scorched the earth last night when the very first trailer was unveiled during Opening Night Live. Introducing an all-new, epic RPG adventure in a vast, interconnected world more than five times larger than the original game, rise up as one of the fabled Dark Crusaders. As a new age of devastation dawns, you must embark on a hellish crusade to overthrow Adyr, the demon God. 
An alliance for the ages, the three-minute cinematic brought together guitar-shredding dungeon master, Joseph Quinn's electrifying vocals with the metallic riffs of rock supergroup, Danzig. Bear witness to the new, darker, and more treacherous world of Lords of the Fallen below… 
"Lords of the Fallen is the successor fans of the original title have always wanted," said Cezar Virtosu, Creative Director of Hexworks.
"The game is significantly larger, with a vast, interconnected dual world split between the realms of the living and dead, that players can explore alone or with friends. It's darker and more challenging, with faster soulslike combat, stronger thematic, richer narrative, deeper RPG systems, and more immersive storytelling."
Millennia has passed since the events of the original 2014 hit; the world has plunged into shadow and chaos, as the demon god, Adyr's resurrection draws nigh. As one of the fabled Dark Crusaders, journey through both the realms of the living and the dead in a thrilling campaign, featuring colossal boss battles, fast challenging combat, memorable character encounters, and deep, immersive storytelling. Will your legend be one of light… or one of darkness?
Explore Two Vast, Parallel Worlds 
From the ethereal heights of Skywalk Bridge, to the decrepit depths of the Shuja swamps, carve your own blood-soaked path through two parallel worlds in an epic quest to overthrow Adyr, the tyrannical, demon god. While the living realm presents its own brutal challenges, untold terrors await in the nightmarish realm of the dead.
Wield a Device of Ungodly Power 
Lantern-bearer, you possess the ungodly power to cross between the realm of the living… and beyond.  Use this dark art to reach forgotten places, unearth fabled treasures, and even purge the very soul of your foe.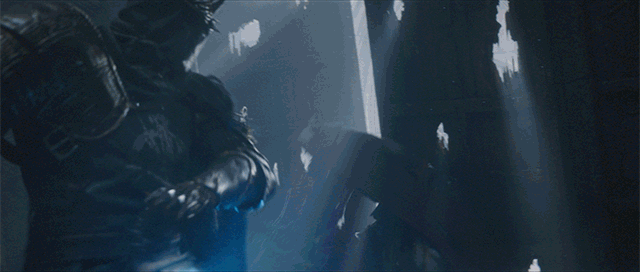 Rise from Death 
Fall in the world of the living, and rise again… in the world of the dead. As a Dark Crusader, you now have one final chance to restore your honour and claim what was lost in your living state. However, this is no easy feat, as all manner of hellish creature descends upon you.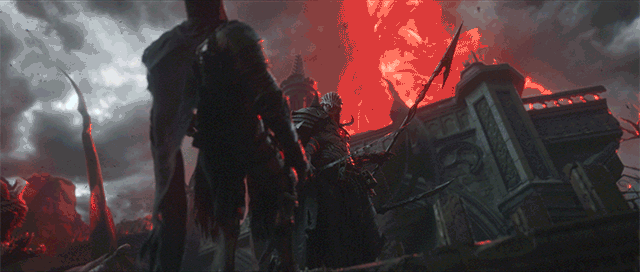 Unite or Fight in Online Multiplayer
Adyr's colossal Lords of Rhogar do not fall easily, but help is at hand for those whose pride permits it. Brave the entire world side-by-side with a loyal companion in uninterrupted, online multiplayer, with fitting rewards for those who complete community quests and events. Though such dealings will render one vulnerable to invasions from heroes of other realms. Art thou the hunter… or the hunted?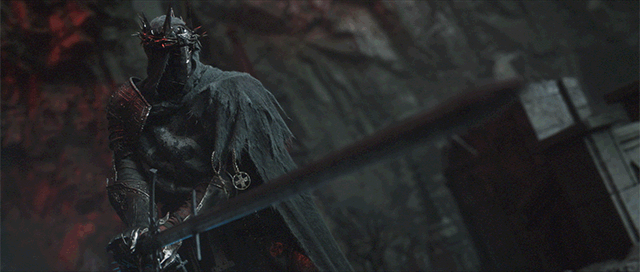 Master Fast, Challenging Combat 
In a land overrun by demons, amid a world plagued by suffering, only those that master the fast challenging combat stand but a hope of survival. Choose from 100s of uniquely brutal weapons, or forgo metal for magic with devastating attacks of the arcane.
Fully Customise and Develop Your Own Character
Fully customise your character's appearance from a wide array of visual options, before selecting one of nine character classes. Whichever starting path you take, develop your character to your own playstyle by upgrading stats, weapons, armour and spells.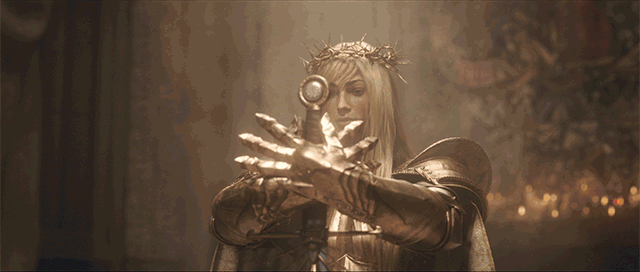 Key Features:
Embark upon two vast, parallel worlds – that of the living… and the dead 

Master a fast, fluid and challenging satisfying tactical combat system 

Wield devastating magic attacks and character buffs

Invite a second player to join your campaign Explore the world side-by-side in uninterrupted, online multiplayer

Encounter a wide array of characters inhabitants, eager to offer a dubious hand… 

Fully customise your own unique character 

Choose from 9 starting character classes, including Knight, Rogue and Fire Apprentice
Powered by Unreal Engine 5, Lords of the Fallen is currently in development for PC and latest-gen consoles. Follow the Steam Page to ensure you're among the first to hear about all future updates, including a full gameplay reveal later this year.