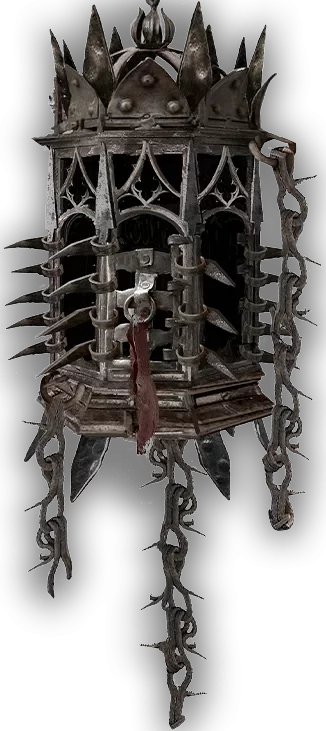 Umbral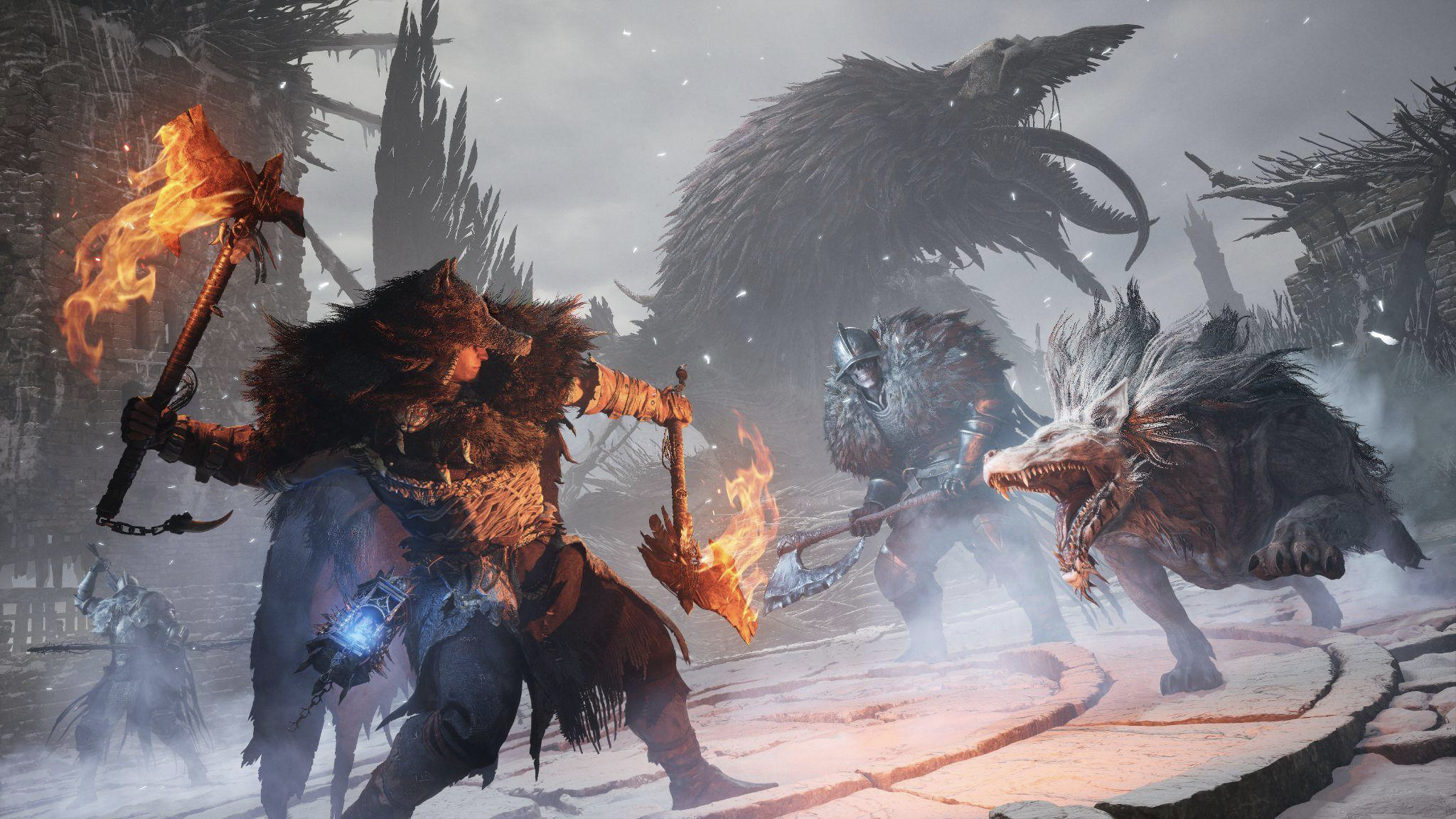 Lords of the Fallen - Free Content Roadmap 2023

Greetings Lampbearers,
It's safe to say, we've released a fair few updates since launch; many of which have been in direct response to your feedback, including reducing mob density, increasing boss difficulty, and restoring vestiges to NG+ mode. To that end, we'd like to take another opportunity to thank you for your ongoing interest and investment in our game, and reaffirm our commitment to further optimising and enhancing Lords of the Fallen with your help and support. 
Today, in the spirit of collaboration, we are pleased to share with you our Content Plan for the remainder of 2023 (with continued support next year). As you can see, we have zero intention of slowing down our routine updates any time soon, as we continue to improve overall performance, stability, and optimisation.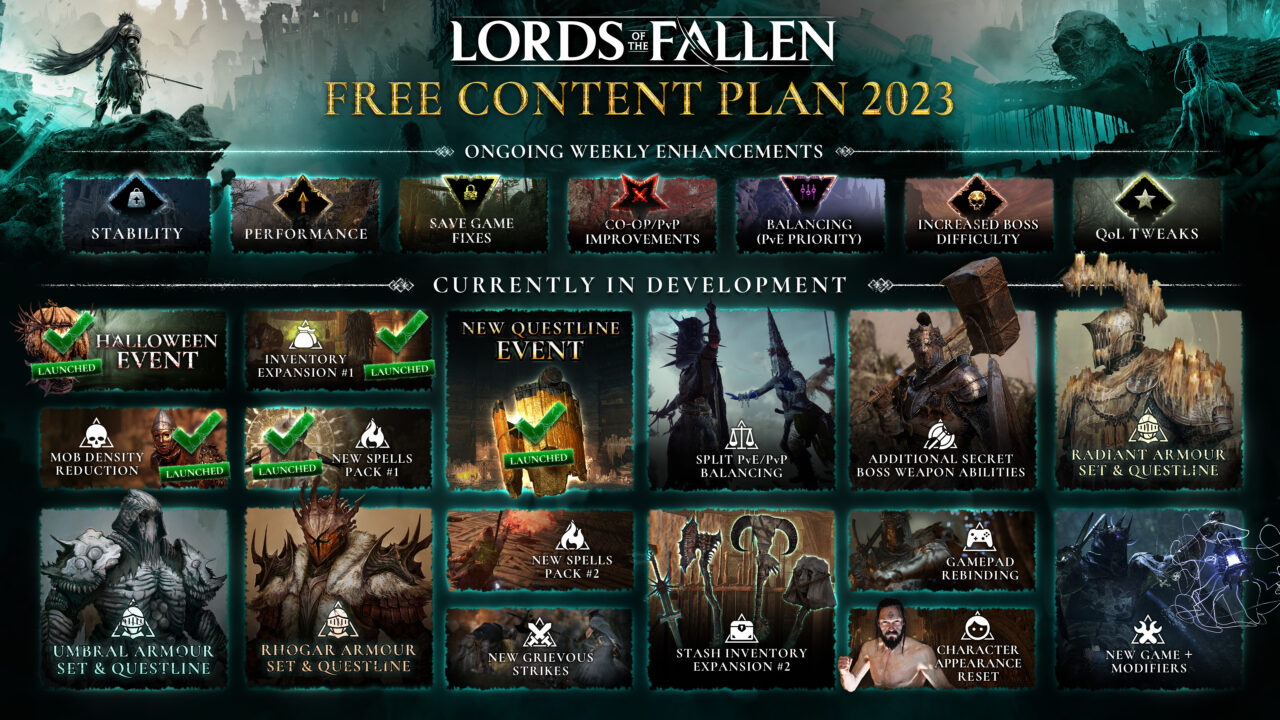 Alongside these updates, we are planning a number of free events, similar to the 'Season of the Bleak' released at Halloween, which will add new questlines, content, armour sets, weapons, spells and more. This is our small way of saying thank you. 
You'll also note that we are already well underway developing the additional features that have also been directly requested by the community, including NG+ modifiers, inventory storage solutions, and split balancing for PVP and PVE going forward. While we can't provide dates for these features right now, please know they are actively being worked on as we speak. 
This is by no means an exhaustive list, but rather a snapshot of our internal developments, in our continual strive for better transparency and communication with you, our faithful Lampbearers of Mournstead.  We will continue to listen to your feedback. We will continue to act in a timely manner. And we will continue to enhance Lords of the Fallen. 
In light, we walk.